Where to stay
HOTEL DOS TEMPLARIOS
http://www.hoteldostemplarios.com/
For participants in Tomarimbando Festival, the special prices to be applied are:
Single: 66 euros
Double: 82 euros
Prices p / room / night
Includes breakfast and all taxes.
Booking conditions:
- Reservations should be made directly by each participant by e-mail: [email protected] or direct phone +351 249 310 100.
- Each participant will need to secure your booking with the information of the credit card's number and expiration date.
- Each participant will pay directly at check out.
Hours Check-in and Check-out:
Check-in starts from 14:00 hours and check out by 12:00 hours. Special Order check in before the scheduled time or check out after the stipulated time, will always be subject to availability of rooms.
Health Club Templar:
We advise markings in advance for spa treatments or personalized service in the gym. These can be made by telephone +351 249 323 609.
HOSTEL 2300 Thomar
Serpa Pinto Street, nº 43 1º - 2300-592 Tomar
Phone. +351 249 324 256 / Mobile. +351 927 444 144
e-mail: [email protected]
Price list for Tomarimbando Festival participants:
     Dormitory - price / bed: € 15.00
     Double - price / room: € 35.00
     Individual - price / room: € 25.00
     The hostel has available and for guests' use:
     Patio, kitchen, dining room, living / living room, computers with internet access, wireless network.
     
Important: Reservations must be made through the contacts or the hostel's desk to ensure festival prices. For all bookings made through online booking sites will have to be applied the prices in force at the time.
 
What to see
Convent of Christ  http://www.conventocristo.pt/en/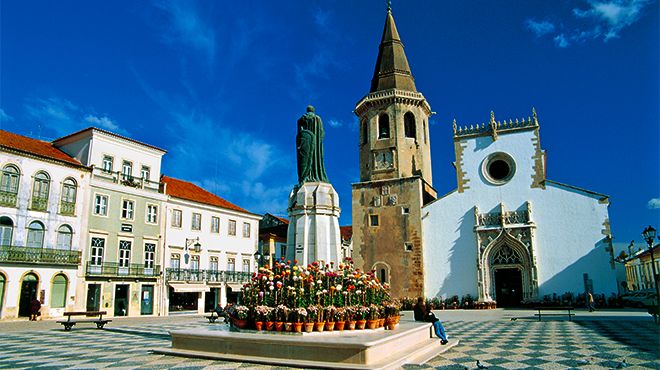 Tourism of Tomar: https://www.visitportugal.com/en/NR/exeres/BCEF7CBA-AF19-4833-8538-F31BB95FB8A1
Festival of Trays (only happens every four years) https://www.visitportugal.com/en/node/156023